With support from an international team of gardeners and landscape artists, the Children's Peaceful Garden was created for the first time in 2000, and became a template for children's play spaces around the world.
The project includes adults and children working together to create a sanctuary dedicated to peaceful and imaginative play, while learning how to plant, landscape, and design in harmony with the environment.
The Children's Peaceful Garden includes native woodland plants, flowers to attract beneficial insects and pollinators, sensory-oriented gardens, organic vegetables, a constructed wetlands and pond fed by run-off water, as well as "trash to treasure" constructions from recycled materials.
The Children's Peaceful Garden is currently located at Kitchawan Farm in Ossining, NY. Visitors are welcome by appointment, or by registering for one of our workshops, programs, projects, or volunteer days. 

Something Good in the World has been selected by the Jane Goodall Institute to represent Roots & Shoots at the United Nations International Day of Peace event in September! Each year the International Day of Peace is observed around the world and is devoted to strengthening the ideals of peace, both within and among all nations and peoples.
Needless to say, we couldn't be more excited and honored!
Children's Peaceful Garden receives Roots and Shoots Mini-Grant
More about Jane Goodall's Roots & Shoots award: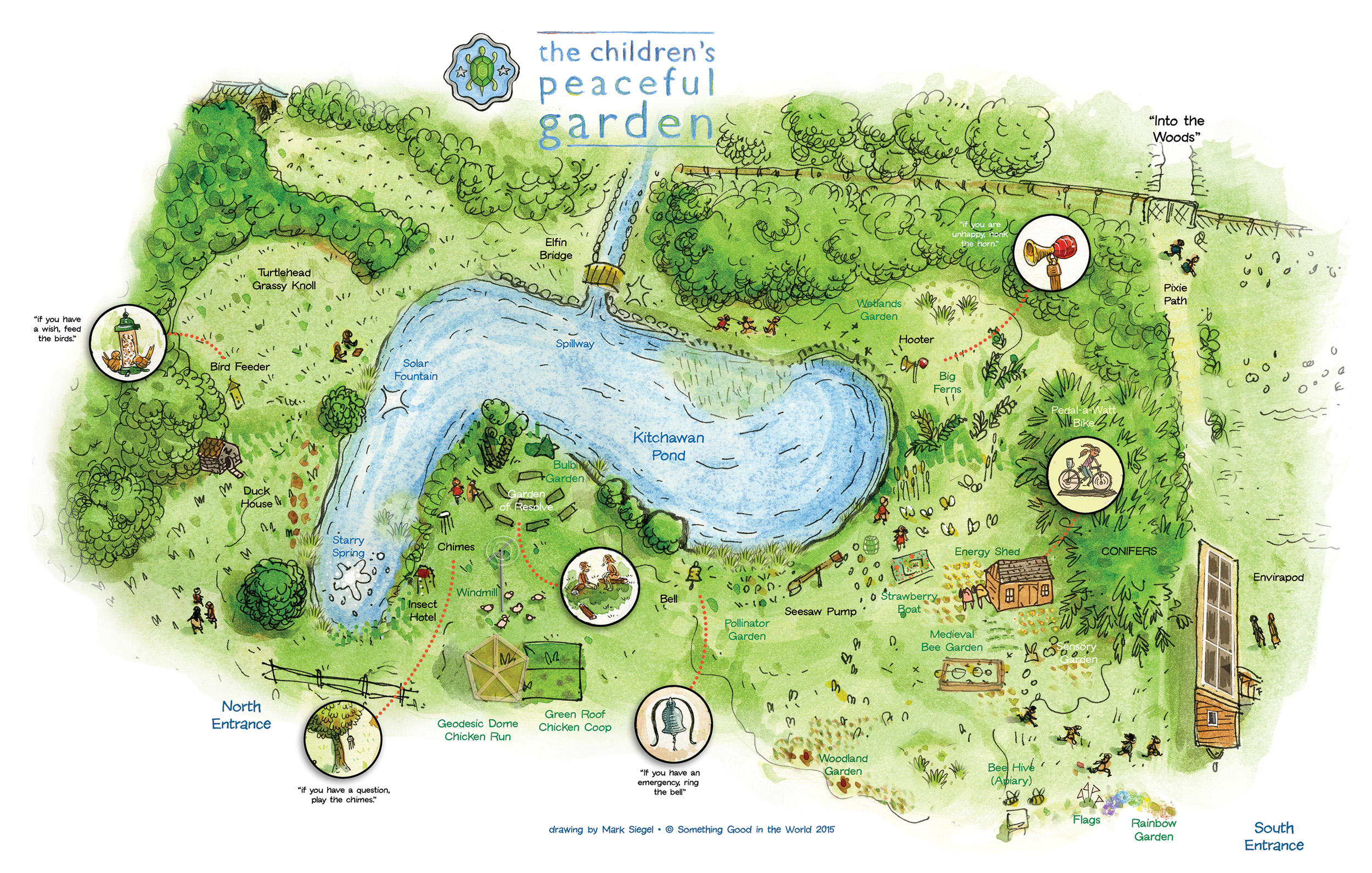 Peaceful Garden Image Gallery