Something Good in the World will extend children's learning experiences in sustainable living to include the indoors as well as the outdoors by pioneering a new sustainability project called the Earth School EnviraPod Mobile Education Trailer. This will consist of a small, zero-footprint mobile structure designed for completely off-the-grid, sustainable living. EnviraPods use eco-friendly building materials, renewable resources, solar power, rainwater catchment and gray water systems – all creating a working example of indoor sustainable living that will be incorporated into new learning experiences for children of all ages.
EnviraPod Mobile Educational Trailer Arrives
The Earth School EnviraPod is a natural complement to our use of organic gardening and backyard farming to bring alive the wonders of how to live in harmony with nature – and to teach children, teachers, and parents how they can integrate these concepts into their everyday lives.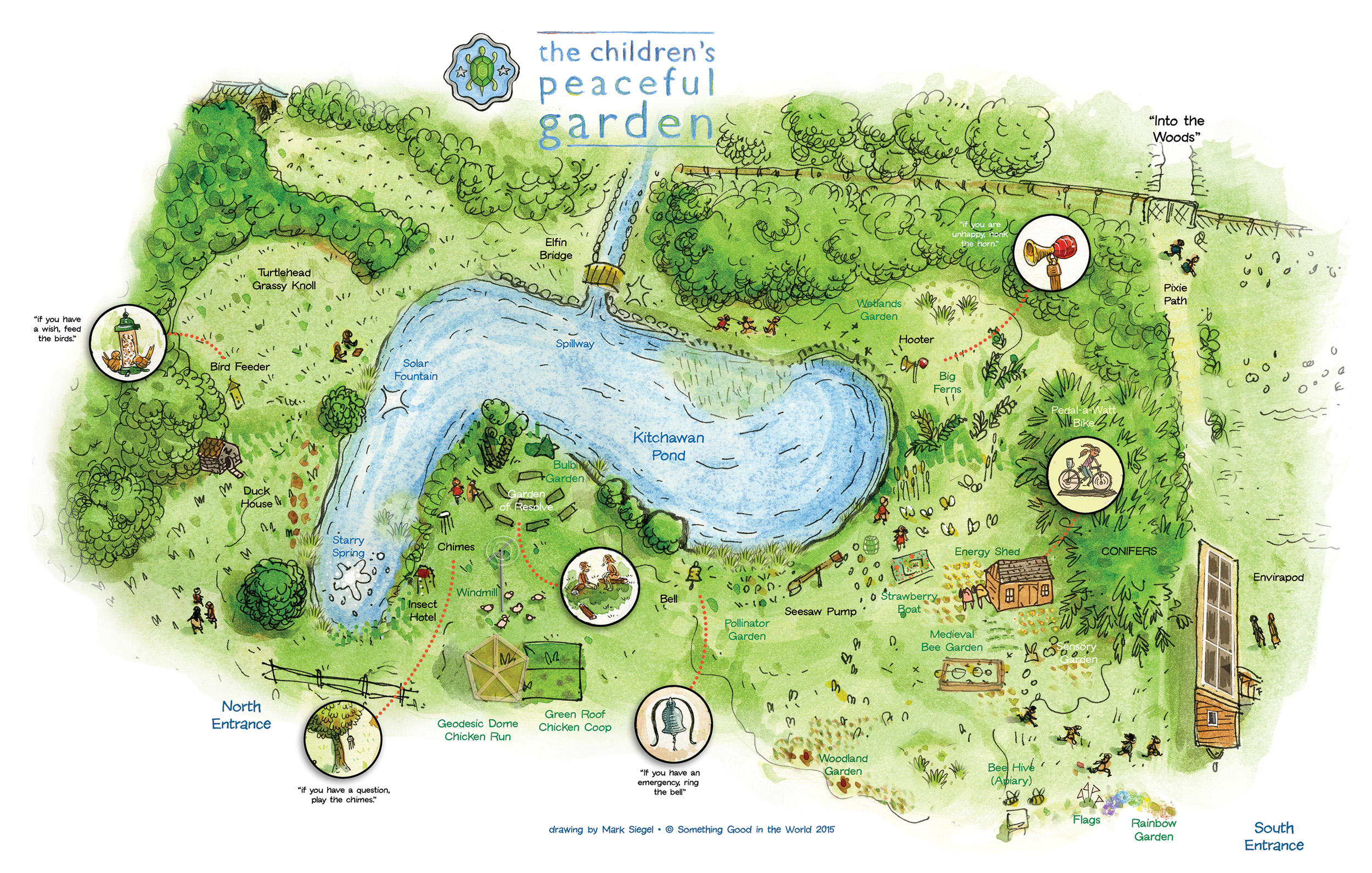 EnviraPod Educational Center
Resources for learning more about EnviraPods:
Thank you to our supporters!
Great news!! We're honored to be named the finalist for Impact100 Westchester's 2014 grant in the Environmental category! Big thanks to the Impact100 Environmental Committee for championing our EnviraPod project and for believing in our vision of building Westchester's first 'off-the-grid' environmental education center.
Thank you to Dr. Bronner's Magic Soaps for a donation of over 2,000 bottles of pure castille soap — the only product pure enough to be put into the EnviraPod's greywater catchment system.  What a testament to the quality of their products and to their commitment to supporting environmental and conservation projects!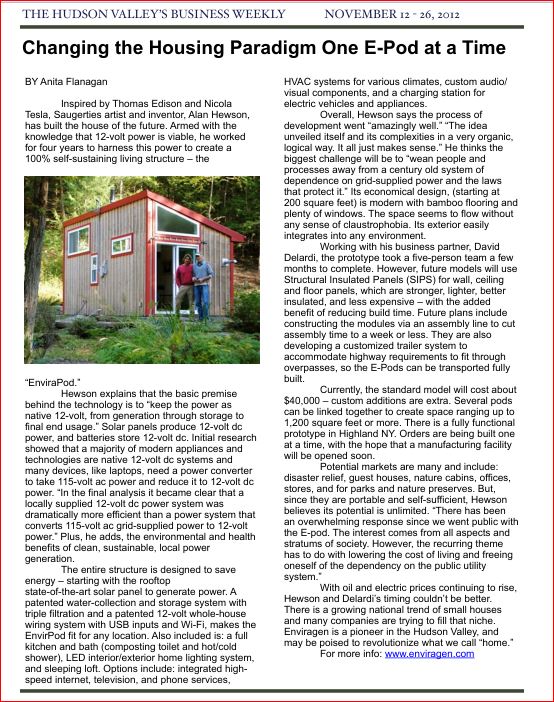 To support this pioneering sustainability project please make a donation today! Thank you for your support!
Thank you to everyone who made our Indiegogo campaign such a success!
Gayle Lamb,Kathy Americo, Maria Wager, Jeter Gisondo, Andrea Schechter, Searra Gisondo, Daphne Wayans, Valerie Dugan, Daniel Madero, Bob Groff, Twee Merrigan Goldstein, Samantha Soriano, Loretta Reilly, Heritage SAY Management Corp., Judah Tavernise, Stephanie Fuller, Ingrid Ross, Stephanie and Andreas Engel, Hiram Pines, Martha Elder, David, Carolyn, Elaine, and James Llewellyn, Siobhan Burke, Jana Phipps, Rosemary Reutter, Flora Krivak-Tetley, John Galbraith, The Foxhall Family, Martha Steger, Adrienne Horgan, Carolyn Everett, Anya Steger, Ketti North, Annmarie Westerman, The Parmet Family, Janka Pavelek, Donna Cheftel, Judie Kaplan, Christine Kelly-Edelman, Megan Galbraith, Jean McGee, Siena Siegel, Sherri Young, Lori Zalanowski, Theresa Brennan, Witt Barlow, The O'dwyer Group, The Corena Family, Elizabeth Colquhoun, Colette Kabasakalian, Carla Glinka, Nancy Durand-Lanson, Matthew Murillo, Carolyn Everett, Laura Labbate, The North Family, Patrick Galbraith & David Boland, The Antonson Family, Roberta Weiss, Janka Pavelek, Martha Elder, Dani Glaser, Oona McPhearson, Mary McInerney, Mike Boschen, Deborah Jillson, Hemlock Hill Farm, Alan Mathieson, Nate & Cathleen Ouderkirk, Dr. George Grove, Gwendolyn Chambers, Ing Ing Cicendo, Quang Merrigan, Nita Sutton, Kathy Grossman, Lynne Fitzpatrick, Sharyn Castagno, Katie Price, Laura Hough, Gaby Aschwanden, Angeline Montoya, Mary Grant, Patricia Vasta, Joannie Shudan Yeh, Christina Millar, Carolyn McDougald, Audrey & George Goldstein, Vince Walsh, Inaeh Johnson, Susan Midlarsky, Niki Hammond, Tammy Korol, Katrin Leinemann, Heather Vogel, Selina Gullery, Jen Wildy, Eraz Hakin, Judy Sternlight, Kathleen Schmitt, The Morett Family, Sarah Sutton, Matthew Murillo, Carolyn Everett, Ruby Corena, Drew Edelman.
** Please note, if you've given to the EnviraPod project but your name is not listed above, it may be that we only have an email associated with your contribution.  Please email us at somethinggooditw@aol.com with your name and we'd be happy to list it here!